Curtain of DUNMUN 2016 has fallen
The closing ceremony of the most prestigious MUN of Bangladesh "Dhaka University Model United Nations 2016" was held on 22nd December, 2016. After the four-day-long conference including opening ceremony, plenary session, committee sessions, the fifth session of the conference concluded with some good resolution that are considered to be very potential for the world.
The Chief Guest of this closing ceremony was the honorable State Minister of the Ministry of Foreign Affairs, Mr. Md. Shahriar Alam, MP. He appreciated the initiative saying that he is very happy to see so many future diplomats under one roof. He wished a bright future to all of them.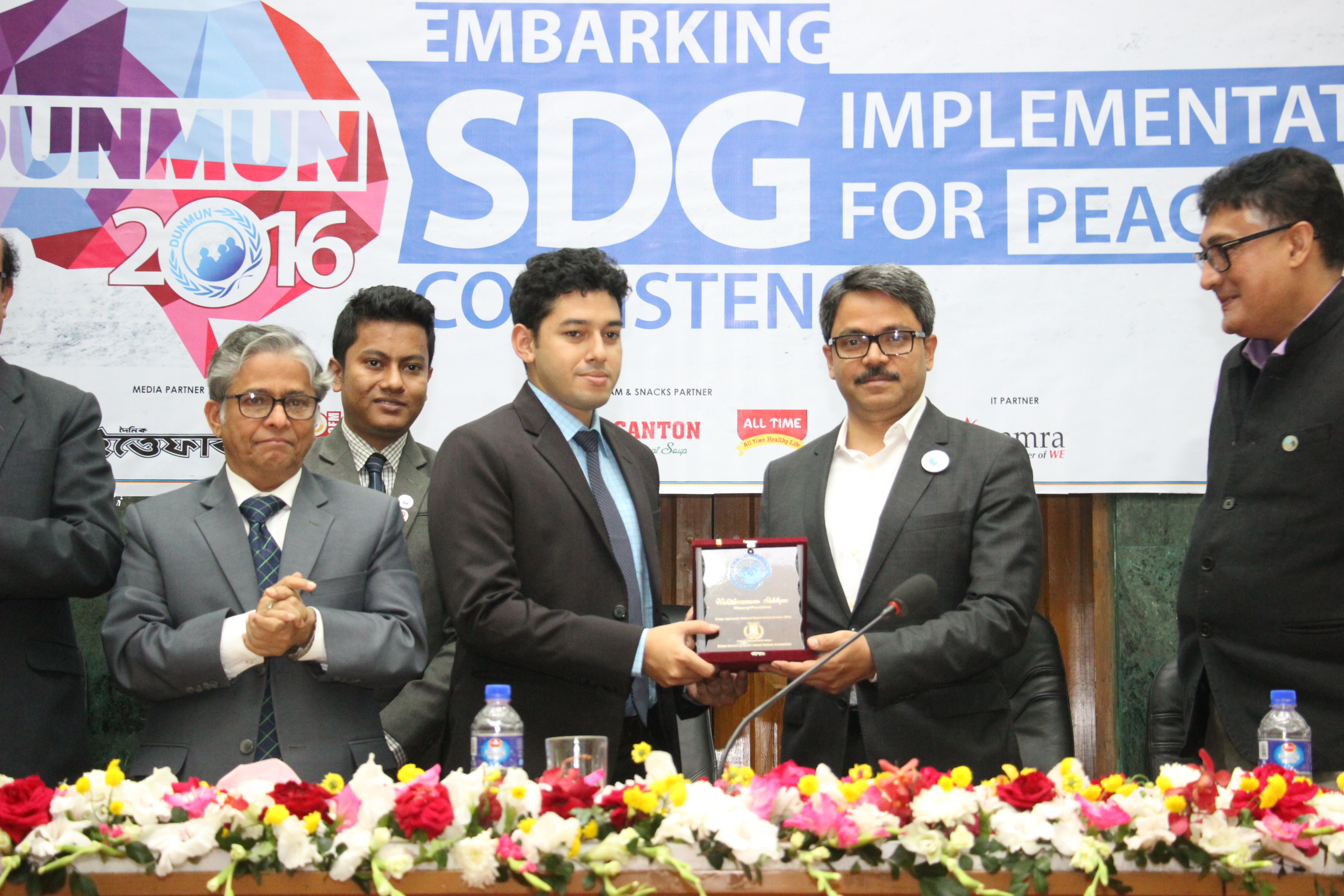 The other distinguished guests were Former Ambassador Md. Mr. Humayun Kabir, Country Director of United Nations Development Program (UNDP) in Bangladesh Mr. Sudipto Mukerjee, Pro Vice-Chancellor (Adminstration) of the University of Dhaka Dr. Akhteruzzaman, and the President of UNYSAB, Md. Mamun Mia. Ashabul Mahmud, Secretary General of DUNMUN 2016 was also present at the closing ceremony.
Among the 500 delegates devided into 10 committees, 4 delegates from each committee were awarded with Best Delegate, Outstanding Delegate, Special Mention and Best Working Paper according to their performance. More to add, three correspondents from the International Press were also awarded for their performance. The closing ceremony was followed by a fabulous Gala Dinner.
Dhaka University Model UN Association, popular as DUMUNA in the campus, is credited for organizing this conference since 2012. DUNMUN is considered as one of the few MUNs with international recognition in Bangladesh. DUMUNA is currently in a partnership with ROME MUN, KIITMUN, Gujrat MUN, Delhi International MUN, and East Asia Study Center. United Nations Information Centre, Dhaka was the strategic partner of the conference.