An Unforgettable Experience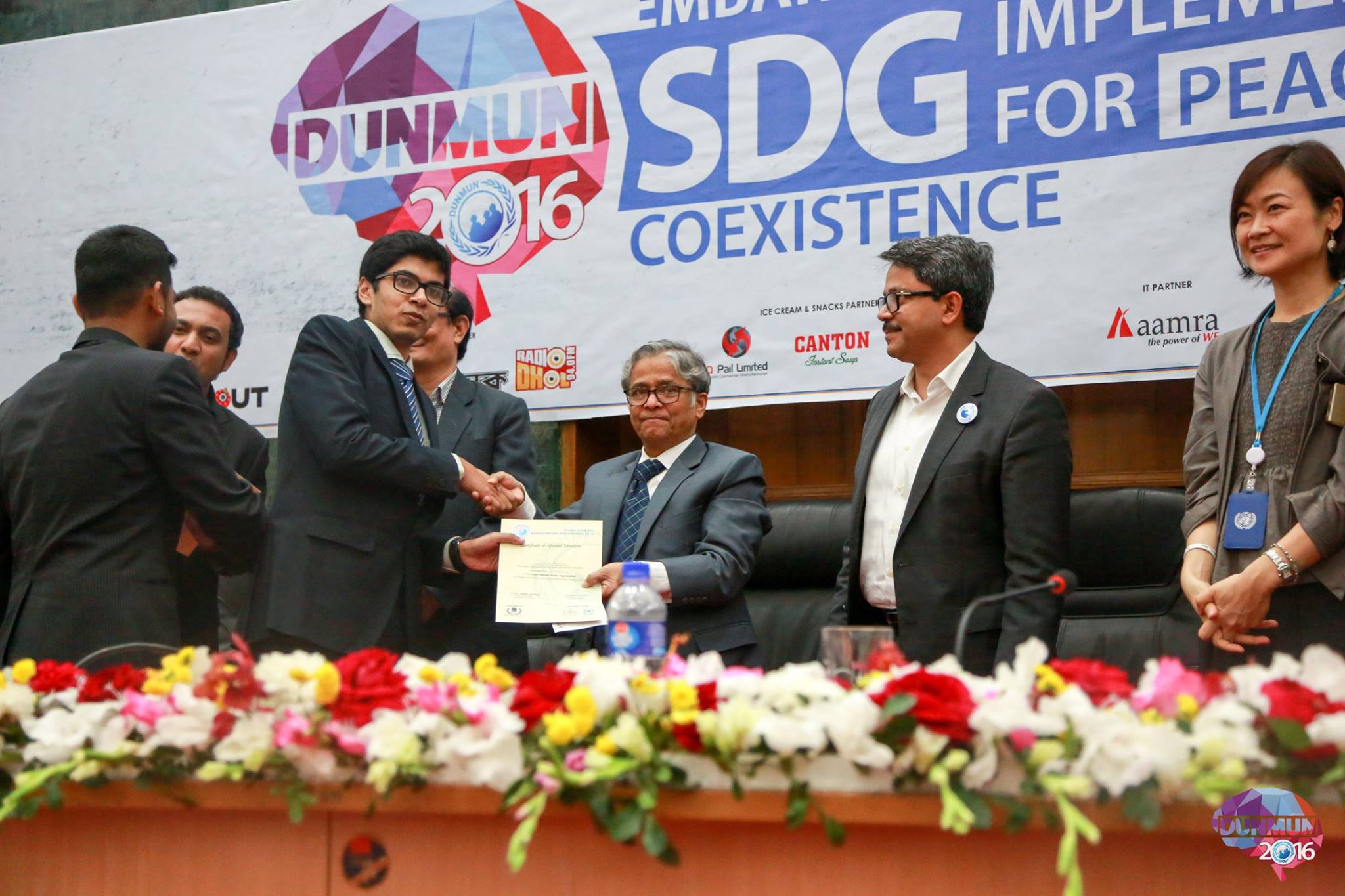 This was my 2nd DUNMUN as a delegate. When I did my first DUNMUN back in 2014, I didn't belong to this prestigious university. But this time around, I have just got chance in Dhaka University. So, this MUN was about officially representing my university for the first time ever. I felt like I was home during this conference.
I was a delegate of Italy in the specialized NATO committee. Being a part of the firstever NATO simulation in Bangladesh was a huge honour. From the first committee session, I knew I was going to have an excellent experience as I got to know about the awesome Chair of our committee, Julie Farzana. She has done countless MUNs in her life including the prestigious Global MUN organized by the United Nations.
Our chair along with our other dais members, Vice-Chair Golam Samin Rahman and Director Mir Maiesha Noor conducted our committee sessions in excellent fashion. The delegates of NATO had exciting discussions about NATO's future policies throughout the sessions. I got to learn loads of things throughout the sessions. It was an excellent opportunity to brush up my diplomacy and teamwork skills. The most important thing that I learned from my dais was the necessity of writing detailed working papers and draft resolutions outlining the process of solving the agendas efficiently. This experience will help me to do better in future MUNs.
In addition, the speeches in the closing ceremony, especially the ones given by UNDP's honourable Country Director, Sudipto Mukerjee, the Chair of WHO, Khalid Mahmud Saadand the Chair of UNICEF, Tanjim Ferdous had a profound effect on me.
In the end, getting the Special Mention award for my efforts from the honourable Pro Vice-Chancellor of my university, Professor Dr. Shahid Akhtar Hossain and the honourable State Minister of People's Republic of Bangladesh, Md. Shahriar Alam made the conference even more memorable!