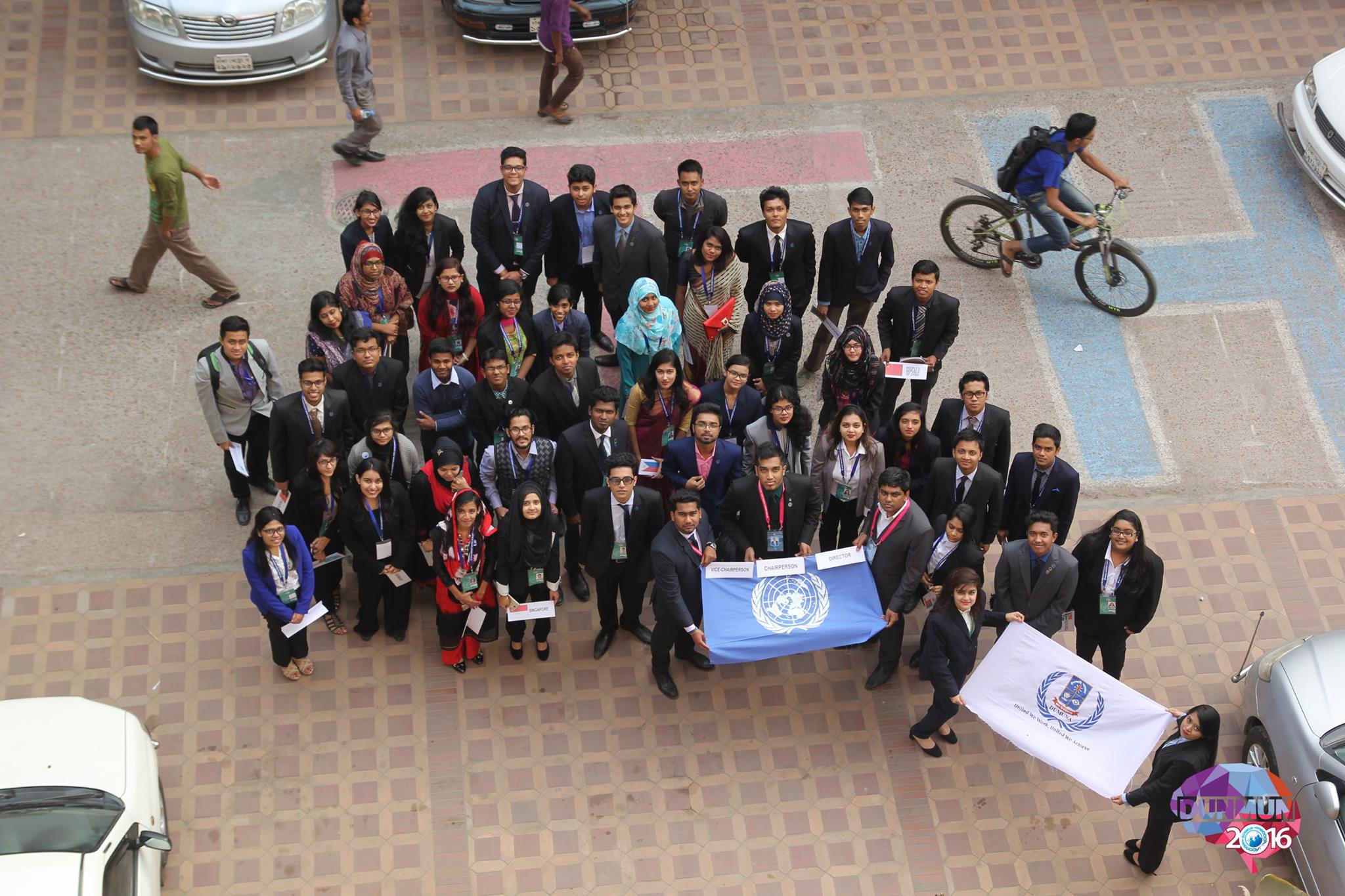 Tabassum Tazin
Currently, the magic of MUN is running high in Bangladesh and DUNMUN did it in the best possible way this year! For me, MUN is all about joining the most intellectual group of youth present in Bangladesh. Not only the dais members but also the competitive delegates make me realize how much improvement is required to me.
I was in the newly introduced AIIB (Asian Infrastructure Investment Bank) committee and was representing the country Israel. Unlike the people holding this country's name is treated, my committee members actually loved me a lot. One of our dais members had suggested before the event that to attend this MUN not to win awards only, but also to win hearts and I could proudly say that I bag the evidence of winning hearts in my country placard.
DUNMUN'16 will always hold a special place in my heart not because it was my first official model united nations as a delegate but also because I have gathered so much valuable knowledge and experience that I would like to cherish them forever. The readers may think how a person can be so attached to a single event so deeply in 4 days. But it is possible because it is MUN we spent almost 10 hours of our 4 consecutive days with our committee members, organizers, and dais members. We almost got used to of each other, starting from early morning yawns to late evening tiredness, we have seen it all of each other. The meals we had, the dance we enjoyed and the knowledge we shared is beyond comparison. It is not about the awesome food we were served or the three back-to-back socials we had but the companionship we felt was priceless.
As my first model united nation, I couldn't have asked for more than this. I am so thankful to myself that I took this decision of joining DUNMUN'16. The dais members were more like long-lost guardians and the organizers felt like the sisters I never had. I honestly never wanted DUNMUN to end, but like all other things on this earth, it had to end and left me with heartfelt memories and useful insights on life and MUN. I would deeply want to thank the Dhaka University Model United Nations Association for organizing such an immense event and finally my committee AIIB. I will always keep DUNMUN alive in my heart.